Services
The beekeeping value chain requires various services involved in the transformation and marketing of beekeeping products. For this reason, at Delimab we offer specialized services in the processing of honey and the supply of inputs related to beekeeping. In order to assist in the development of other producers and marketers nationwide.
Process and honey packaging 
Implementation of high quality and safety standards in food handling (Authorized establishment by government authorities)
Plant with infrastructure and cutting edge equipment
Packaged in various presentations: Straw, envelope, PET and glass jars, Buckets, Drums, 1,300 kg Tote, (Labeled with own brand in each case)
Registered and reliable traceability
Bulk services (Min. 2 Ton; max. 22 Ton): extraction, homogenization, straining and filtering, decrystallization and packaging
Retail (Min. 1 Ton): homogenized, strained, filtered, pasteurized and packaged
Personnel trained and updated in good manufacture practices and packaging of honey
Porcess and sale of wax sheets
We know that the quality of inputs is important to achieve good production. Wax is of productive and sanitary importance, since it can transmit diseases to bees and chemical substances that contaminate honey, for this reason we have quality and safety standards in the process and control of traceability and origin of the wax. This in order to guarantee a suitable product for the producer.
– Sale and process of wax sheets at retail and wholesale
– Sale of wax with out process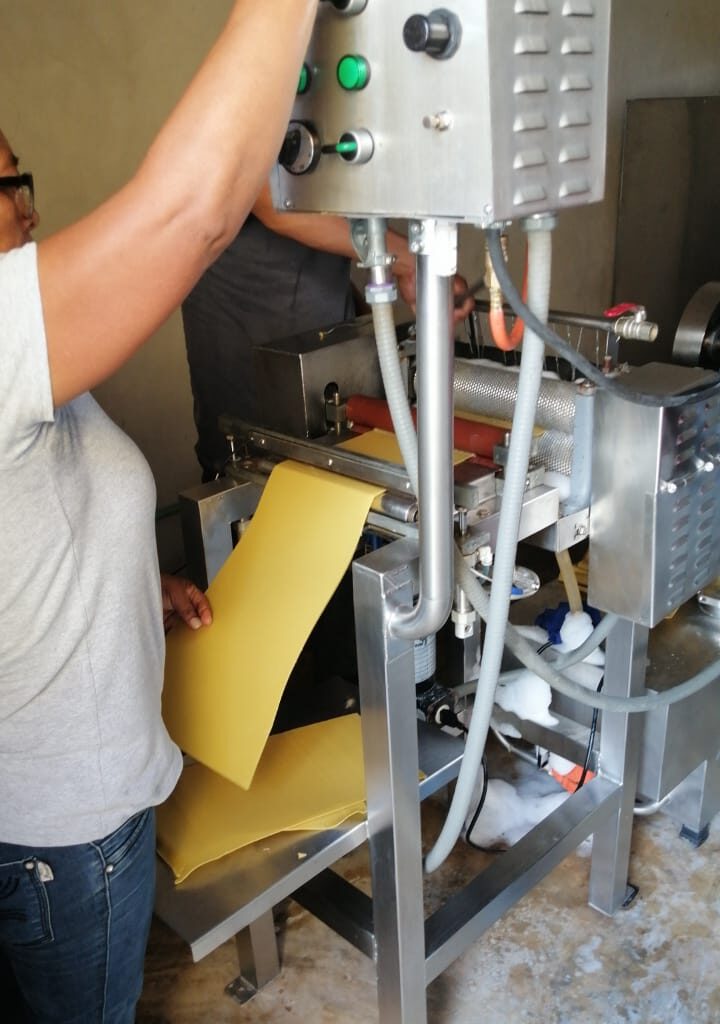 Sale of beekeeping supplies and equipment
Beekeeping use of specialized equipment and supplies for the development of this activity. At Delimab we provide various supplies and equipment for beekeeping producers.
– Natural treatments for bees: Oxalic Acid, Thymol, herbal extracts
– Beehives and protection equipment